Balance Basic Mid-Back Ergonomic Office Chair 5694
Make working from home more comfortable
The LIFEFORM® Balance Mid-Back Basic ergonomic office chair is versatile, comfortable and looks great in any environment. Whether you're buying a chair for work or home, our Balance Mid-Back Basic chair adjusts to you and gives you a feeling of well-being and support. With a High-Density foam backrest, adjustable armrests, seat, back and height adjustment - you'll be more comfortable and able to focus.

The Balance Mid-Back Basic features The LIFEFORM® Contour Seat with Front Waterfall Edge – our signature molded foam design – offering greater support and comfort with unrestricted blood circulation behind the knees. You'll stay productive while you're working and finish the day with less body fatigue.

View Balance Deluxe 5694
Balance Basic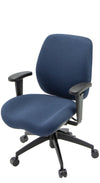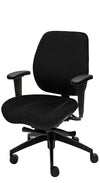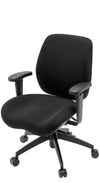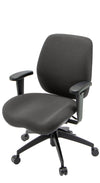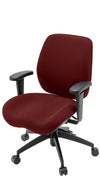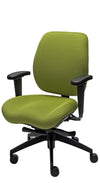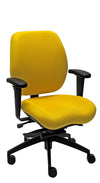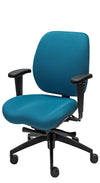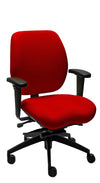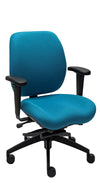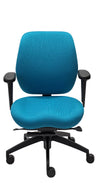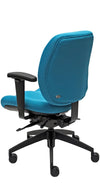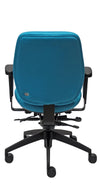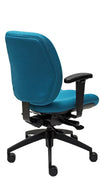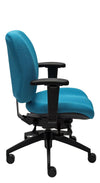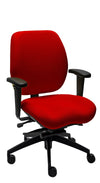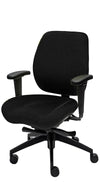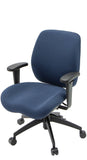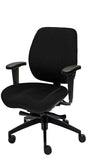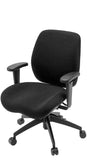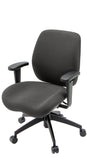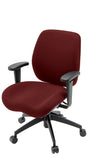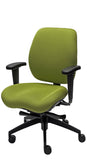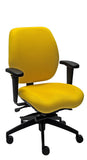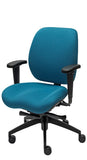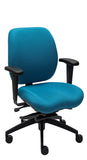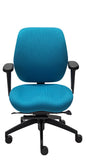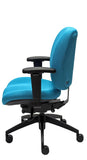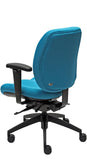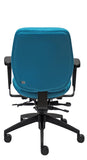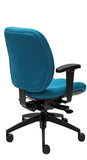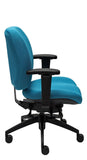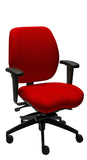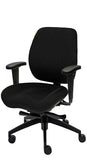 KEY FEATURES & BENEFITS
Your Chair Should Work For You
Keeping you comfortable and supporting better posture. The seat recline function on the Balance Mid-Back Basic office chair was designed with you – and your ergonomic comfort – in mind. Easily adjustable, you can change (and lock) the angle of the recline which encourages blood flow through the pelvis. When shoulders are back, the chest is open, thereby exchanging more oxygenated blood to the brain. This helps you feel more alert and productive.
Ergonomic Back Support
The Balance Mid-Back Basic features a High-Density foam backrest with a ratchet back height adjuster and an independent back angle adjustment lever – all designed to fully support your back for optimal comfort.

The back angle feature allows the backrest to move with you or to be reclined and locked. So you can sit back when you're not focused on a task, which also encourages blood flow through the pelvis.

Note: The Balance Basic does not come with Schukra® Adjustable Lumbar Support. The chair in the video is not exactly as shown.
Contoured Seat With High-Density Foam
If you're not comfortable, your productivity and concentration will decrease. Following your body's shape, the LIFEFORM® contoured seat was designed to reduce pressure on the sit bones and soft tissue around the thigh and buttock area. Add to that our signature front waterfall edge to promote better circulation, and you have a chair that distributes your weight more evenly.

The forward tilt also gives you the freedom to change tasks easily while the seat moves with you. You can stay comfortable, be more focused and, ultimately, more productive.
Soft Touch Arm Pads
The Balance Mid-Back Basic chair comes with soft-touch arm pads to keep you comfortable and reduce pain and pressure points on your arms. You can easily adjust the height, depth and width of our arm pads. With a chair that promotes better posture while being comfortable you'll notice your concentration, energy, and productivity increase.
It's just what you've been waiting for.