Legacy 900


Executive High-Back Chair
You'll notice the difference right away.
LIFEFORM®'s Legacy Executive High-Back office chair comes loaded with features to keep you as comfortable as possible. With a high back, built-in headrest and the Schukra® adjustable lumbar support, your working day is focused and productive.

Under the surface of supple premium leather lies ergonomic engineering genius. Made with temperature and pressure-sensitive LIFE-Foam™ Memory Foam, the backrest and our signature Contour Seat with front waterfall edge conform to your body's unique contours to reduce pressure on bones and joints.

Our skilled craftsmen ensure every detail of your tailor-made office chair can be customized to fit your body and your decor. Choose your premium leather, add a company logo or your monogram – colors, stitching… With so many options for personalization, your perfect chair is within reach.
Legacy Executive High-Back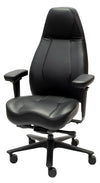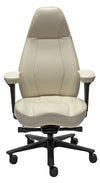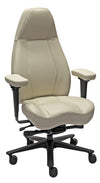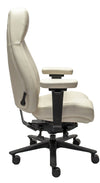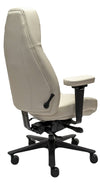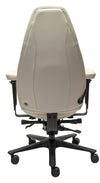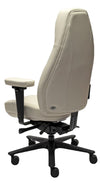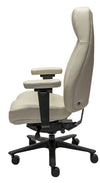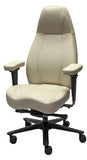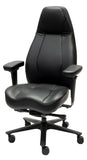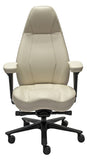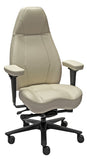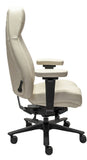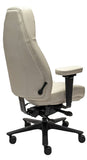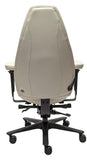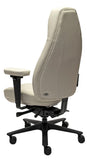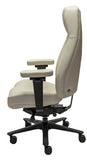 KEY FEATURES & BENEFITS
Recline In Comfort
We engineer our office chairs for superior ergonomic support, functionality and luxury. The seat recline on the Legacy Executive High-Back office chair was designed with your comfort in mind. Easily adjusted, you can reduce pain points by changing the angle of the recline while sitting for long periods of time. With a tilt and tilt-lock function to freely rock forward and back, you can lock your chair into one of five preset positions.
Ergonomic Back Support
Luxury can be this comfortable. Designed with our LIFE-Foam™ Memory Foam, the backrest gently conforms to your body's contours. The ratchet back height and lumbar support adjustments provide ergonomic stability right where you need it. Customizable to fit virtually every height, the Legacy Executive High-Back office chair offers unsurpassed comfort and style.
High-Density And LIFE-Foam™ Memory Foam Seat
The Legacy Executive High-Back is tailored to look great in any environment while delivering on performance for all-day comfort. Following the shape of your body, the LIFE-Foam™ Memory Foam Contour seat with High-Density Foam Core was designed to reduce pressure on the sit bones and soft tissue areas while you're sitting. Your chair distributes weight more evenly so you can stay comfortable, relaxed and more able to focus.
Adjustable Multi-Function Arm pads
You can easily adjust the height, depth, width, and angle of the upholstered LIFE-Foam™ Memory Foam arm pads. Providing comfortable support as they reduce pressure points on your elbows, they enhance comfort for people with sensitivity issues like Elbow Tendonitis or Carpal Tunnel Syndrome.
It's just what you've been waiting for.