Executive Back Support Cushion


Posture Support
Support Your Back And Your Well-being
Maintaining proper posture while working or sitting can be difficult after long periods of time. Turn any seat into a better, more ergonomic chair with the Executive Back Support Cushion, made with LIFE-Foam™ Memory Foam. The portable cushion reduces pain and body fatigue by allowing you to adjust the lumbar pressure with as much or as little as you need; so you get the right support for your back's natural curve. The pain relief will help you get through the day with more energy to do the things you love.

Because of the lightweight design and the convenient carrying straps, the Executive Back Support Cushion is ideal for vehicles, home, office, travel, wheelchairs, events, camping, school, or wherever life takes you.

Executive Wedge Seat Cushion
Executive Back Support Cushion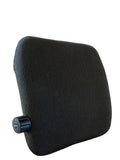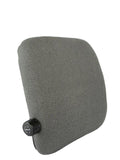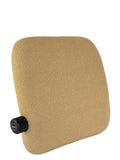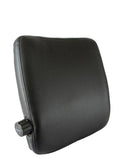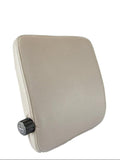 KEY FEATURES & BENEFITS
Get Instant Comfort
Portable back support and comfort. Stay focused and alert without back pain; the temperature- and pressure-sensitive LIFE-Foam™ Memory Foam and adjustable lumbar support provide unparalleled comfort all day long.
Dial-in lumbar
Our unique dial system allows you to personalize your lumbar support by increasing or decreasing the amount of curvature in the cushion. The ergonomic design promotes healthy posture, no matter where life takes you and how long it takes to get there. Alleviate back pain and discomfort so you can stay alert and focused on what matters to you.
Portable And Lightweight
Fit it and forget it. High-quality adjustable straps keep the Executive Back Support Cushion in place, while the non-slip backing prevents it from sliding down. With this kind of easy comfort, you might forget it's even there. A perfect fit for most chairs and vehicles, this lumbar cushion is ideal for home, office, travel, wheelchairs, sporting events, camping, school, concerts, or wherever life takes you.
If you are suffering with back pain, get relief today.