Executive Seat Cushion


Posture Support
Sitting On Hard Chairs Can Be - Well - Hard
Many of us working from home are sitting on hard wooden or plastic chairs. Not ideal ergonomic conditions, let's face it. But we can improve the situation (and our focus and productivity) with a simple fix. Our premium orthopedic Executive Seat Cushion with LIFE-Foam™ Memory Foam helps relieve pressure on your lower back when sitting on hard surfaces. It comes with a Coccyx cutout for Tailbone, Sciatica & Back Pain Relief. Lightweight and portable, the Executive Seat Cushion is not only ideal for our kitchen-office chairs but their also great for desk chairs, vehicles, airplanes, rocking chairs, and wheelchairs. Great for office use, truck drivers, frequent travelers, sporting events, and even pregnancy.

Executive Wedge Seat Cushion
Executive Seat Cushion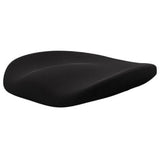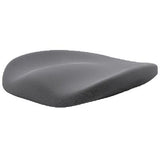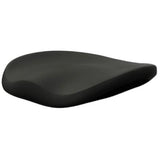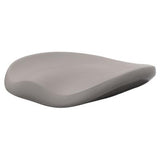 KEY FEATURES & BENEFITS
Get Instant Comfort
support for relieving back pain and improving your overall well-being. Made with our temperature- and pressure-sensitive LIFE-Foam™ Memory Foam, the cushion conforms to your body's contours to reduce seated pressure on your bones and joints. The ergonomic design corrects your pelvic angle and sitting posture while maintaining the natural curve of your spine. This allows you to stay comfortable and focused for longer periods of time. It may seem like a simple fix but the Executive Seat Cushion offers essential
Removable Coccyx Cut Out
Pre-cut removable tailbone cut-out alleviates pressure from inflamed or sensitive tailbones and relieves sciatic nerve problems.
Contoured Seat
The Executive Seat Cushion with LIFE-Foam™ Memory Foam conforms to your body's contours to reduce seated pressure on your bones and joints.

Molded into our unique waterfall contour shape, the portable cushion helps support and distributes your weight more evenly. With unrestricted blood circulation behind the knees, you have more energy and focus.
If you are suffering, get instant relief today.